:Ikonen: Media presents

...in the Crystal Cage
CD Compilation (ikon02)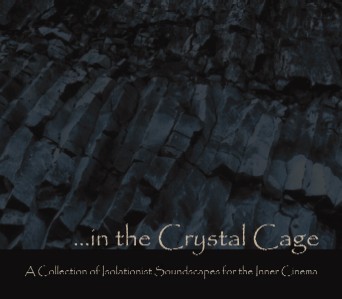 Out 23rd of November 2004
Isolationist Soundscapes for the Inner Cinema
75 Minutes of fascinating atmospheric music in a dark and beautiful three-panel-digipak.
Pre-Order for 15 Euro (incl. postage) only within Germany:
Don't forget your adress!
International Orders via TESCO-Germany
Imagine you're in a crystal cage
You breath deeply
Yet you can't relax
Your eyes staring
Into light – and darkness
There are pattern
Like flowers of ice
You hear flames
Devouring the walls
The crystal cage could be your prison
It could be – your isolation
It could be – Life.
Exclusive Sonic constructions by
Inade (D)
Herbst9 (D)
Anenzephalia (D)
Fir§t Law (D)
Shining Vril (GB)
Galerie Schallschutz (D)
Troum (D)
Apoptose (D)
Tho-So-Aa (D)
Drape Excrement (D)
Naevus (GB)
Pilori (D)
Golgatha (D)

Distributed by Tesco Germany